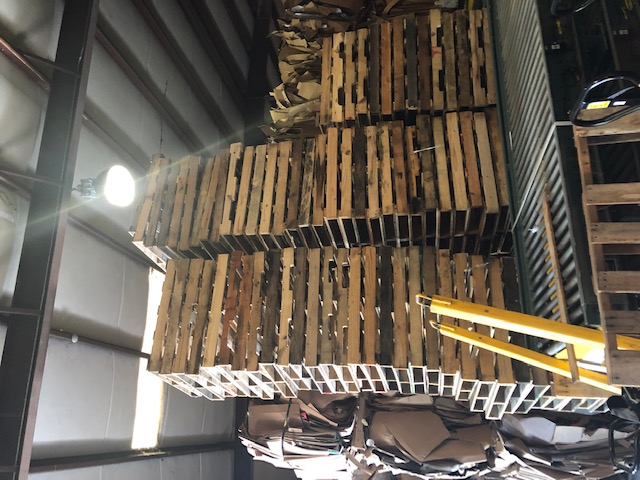 Atlanta Paper Recycling specializes in recycling and selling wood pallets, especially the most popular size 48" x 40". Whether you have wood pallets (of any size) to recycle and sell, or need to buy wood pallets (of any size), give us a call and we'll be happy to provide a consultation to best suit your needs.
If you have:
Wood pallets of any size, and especially the most popular 48" X 40" size, and want or need to recycle them, please call us!
We prefer:
To sell wood pallets by the tractor trailer load, but have the capability of selling smaller loads.
What we do:
We'll make an assessment, buy the wood pallets at a premium price - especially for high volume - repair them, and sell them by the tractor trailer load to manufacturers, distribution centers, companies, distributors, and warehouses.
We want:
To collect as many wood pallets as possible, so please call us.
We'll recycle and refurbish the wood pallets and get them back out into the industry. If the wood pallets need work, we'll get them repaired quickly and recycle them.
Upon request:
We can fit your need for specialty size wood pallets.
Everyone loves:
To see materials recycled and reused, and to keep things out of the landfills.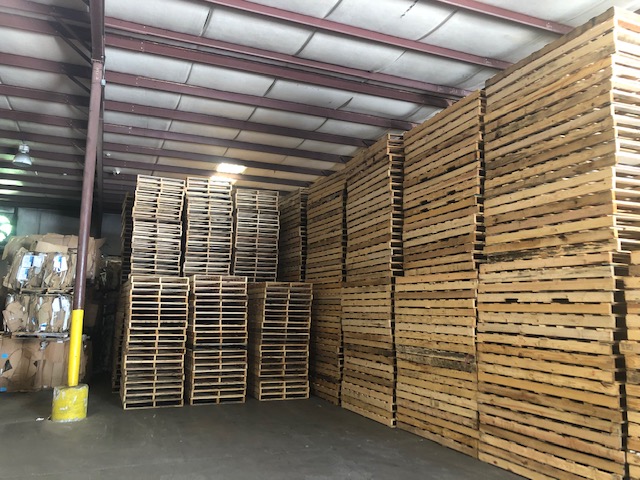 Call us today for a consultation and find out how we can help you easily recycle your industrial materials. We are always a phone call away and are here when you need us!